A Homebrew Pinball Machine
The Backglass
The backglass began as a piece of black and white art drawn with pen on Bristol paper.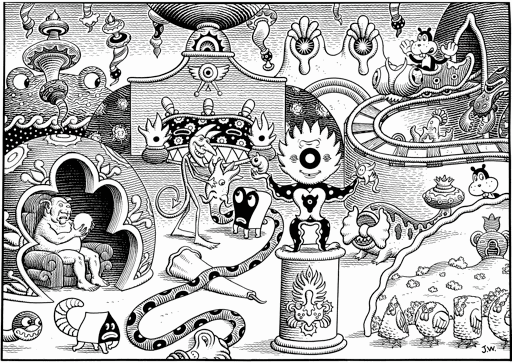 Then the art was scanned at high resolution and colored on the computer.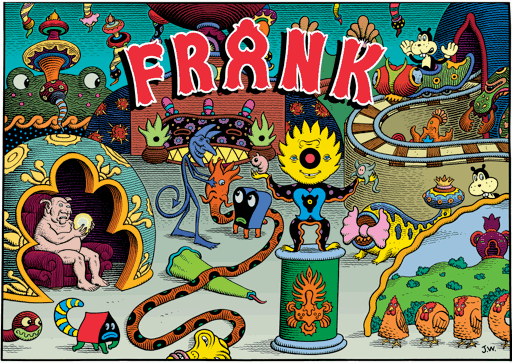 The full color artwork was separated into CMYK channels for screen printing following this tutorial. The dots of magenta ink are visible in Manhog's skin when examined closely.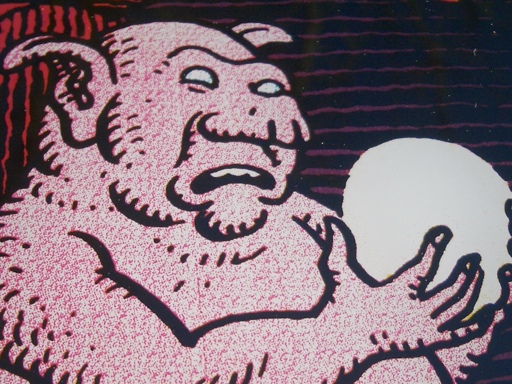 An additional layer of heavy opaque ink is used to control where light will be visible when installed.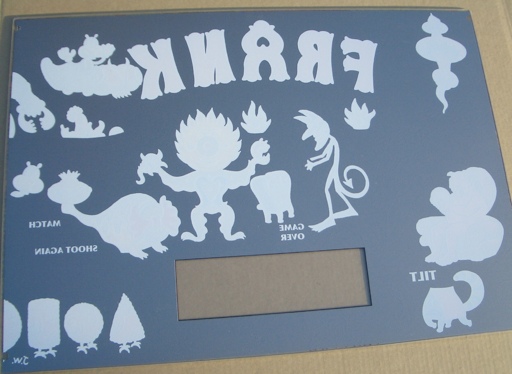 When printed onto tempered glass by Classic Playfield Reproductions in Halifax, all the layers come together into the final image.
You can see more photos of the Frank backglass in the project gallery at Classic Playfield Reproductions.